Solutions & Services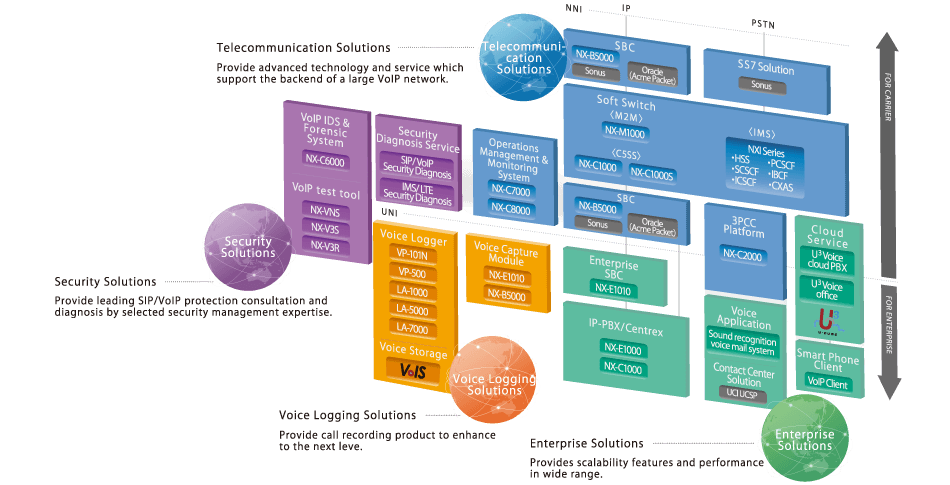 Telecommunication
Nextgen has abundant experience for large-scale networks and offers carrier-grade SIP/VoIP systems to meet individual telecom needs.
SIP/VoIP Security
Advanced solutions for security and vulnerability for SIP/VoIP networks include consulting, testing, and diagnostic auditing services.
Enterprise
NextGen brand "VOICEMARK" and "U³" and other Enterprise product includes extensibility to support from small to large scale.
With the carrier grade SIP/VoIP technology, advancement of the communication system is established.